Welcome to Our EFT Community
A place to learn about therapy and resources in Washington
It's not unusual for couples, families, and individuals to come to therapy with problems that seem too big to solve. We question our relationships or worry that what we once had is gone forever. We want things to change but aren't sure how to change them. We wonder if we can ever get past hurt feelings and painful events.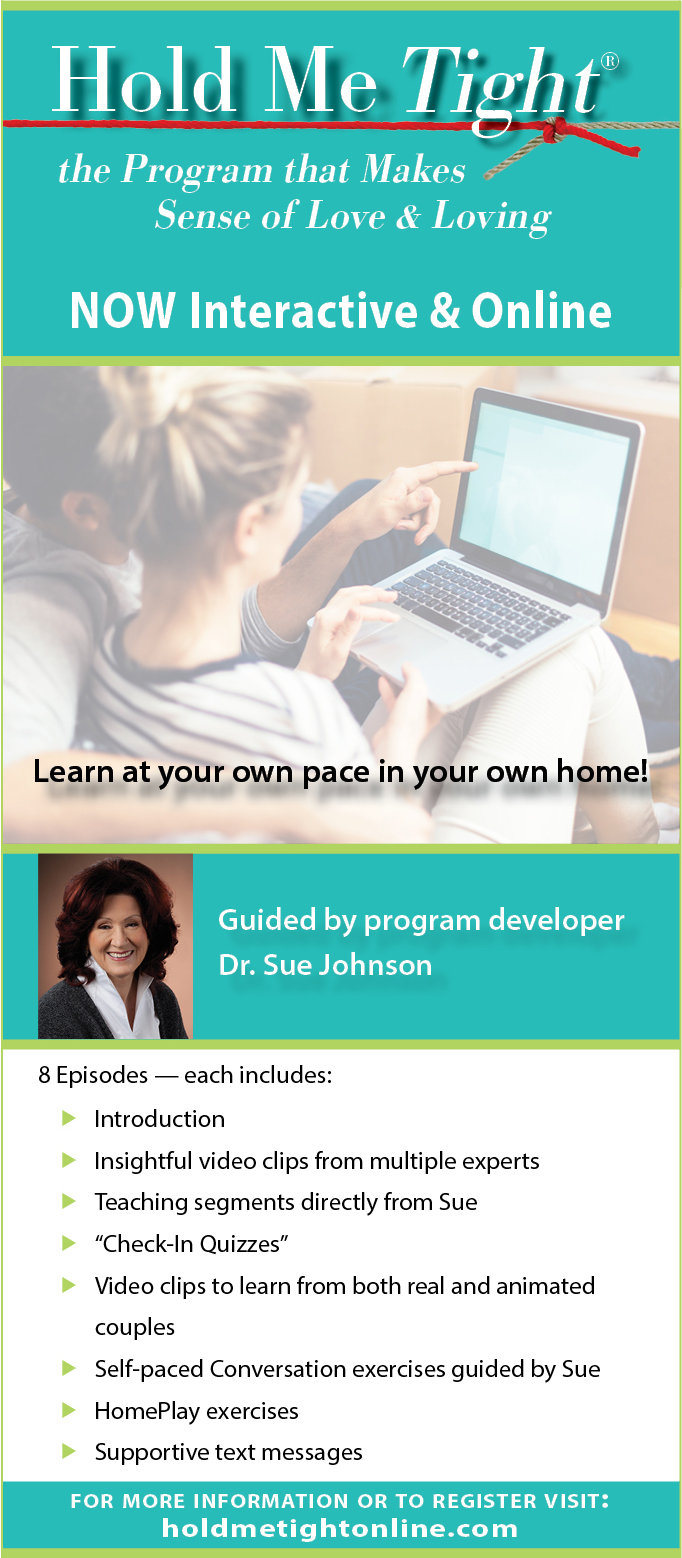 Emotionally Focused Therapy is an affirming, caring, supportive way to get out of the "stuck places" we all get into. EFT helps couples and families move beyond fighting and withdrawing into closeness and security. EFT works to restore the bonds we have formed and secure the connection we desire. An EFT therapist does more than give you superficial answers to big problems. One of the strengths of EFT is its map of how couples change — therapists learn how to guide couples on their journey.
EFT was developed more than 20 years ago by Susan Johnson, Ed.D. and Leslie Greenberg, Ph.D. Since then, Sue Johnson has further developed the model, adding attachment theory to further understand what is happening in couple relationships and to guide therapists in helping them.
EFT has a substantial research base to support its effectiveness. Studies have found that 70% to 75% of couples move from distress to recovery, and approximately 90% show significant improvements. Those results surprised researchers and therapists because most couples therapies have about a 35% success rate. EFT continues to be researched and developed to bring couples more satisfying relationships.
Seeking out therapy is big step for may of us. An EFT therapist will collaborate and consult with you on how to get unstuck and create change that lasts. Most of the therapists on the Find a Therapist page work with individuals as well as couples, and some work with families. For more information on EFT for couples visit How EFT Works for Couples.